One of the many harmful side effects of sun exposure is tanning. Areas that are constantly exposed to the sun, such as hands, neck, and face, are usually tanned first. Now many people wonder how to remove tan from hands. We have answers in this post. But first, one must understand why we tan and who are the people most prone to tanning.
What's the Reason for Hand Tanning?
Tanning happens when the harmful UVA rays penetrate the lower layers of the epidermis. This action triggers the formation of cells known as melanocytes, which, in turn, are responsible for producing melanin. 
Melanin production is the body's way of protecting our skin from burning. In this process, it alters the natural color of our skin to a darker complexion.
In a tropical country like India, tanning is quite common because the weather conditions are quite harsh. Summers can get extremely sunny and hot; even winters are hot in most of the coastal regions. 
In other words, irrespective of the season or the day of the year, the chances of getting exposed to the sun in India are quite high. Also, people with brown or dark skin tend to tan more as melanocytes in their bodies produce more melanin than people with lighter skin tone.
This brings us to the million-dollar question – 
How to Remove Tan from Hands Naturally?
Now you might wonder why we are focusing only on the hands and not the face or neck. After all, they are also exposed to the sun easily. The answer is simple – we take adequate care of our face and neck by applying sunscreen regularly. We are more worried about how our face looks as it is the first thing people see when they meet us. We tend to forget our hands easily. 
So in case your hands are already tanned, we have come up with some home remedies to remove tan from hands naturally. Here are 21 ways – 
#1 Turmeric & Curd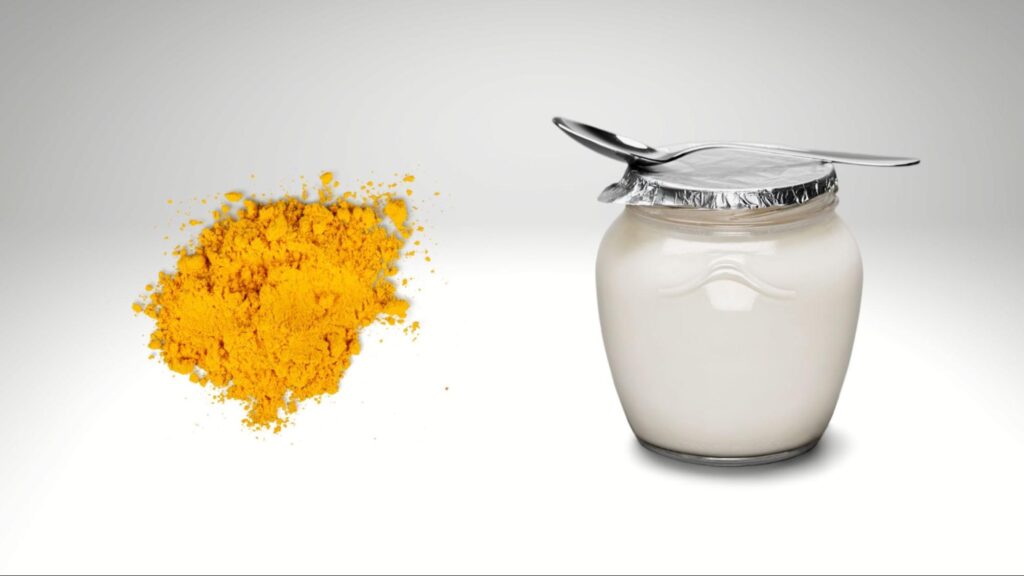 Turmeric is potent natural medicine. It has numerous medicinal benefits and has been historically used in Indian households to treat wounds. Turmeric can also improve uneven skin tone and brighten the skin. Curd, on the other hand, contains probiotics. It can improve your skin tone and reduce dryness in the skin.
Procedure:
Take one tablespoon of turmeric and mix it with a bowl of curd. Massage the paste on the tanned area. Leave it to dry for 20-25 minutes. Rinse it off and repeat the procedure for a few more days. Soon your natural color will be back.
#2 Lemon Juice & Honey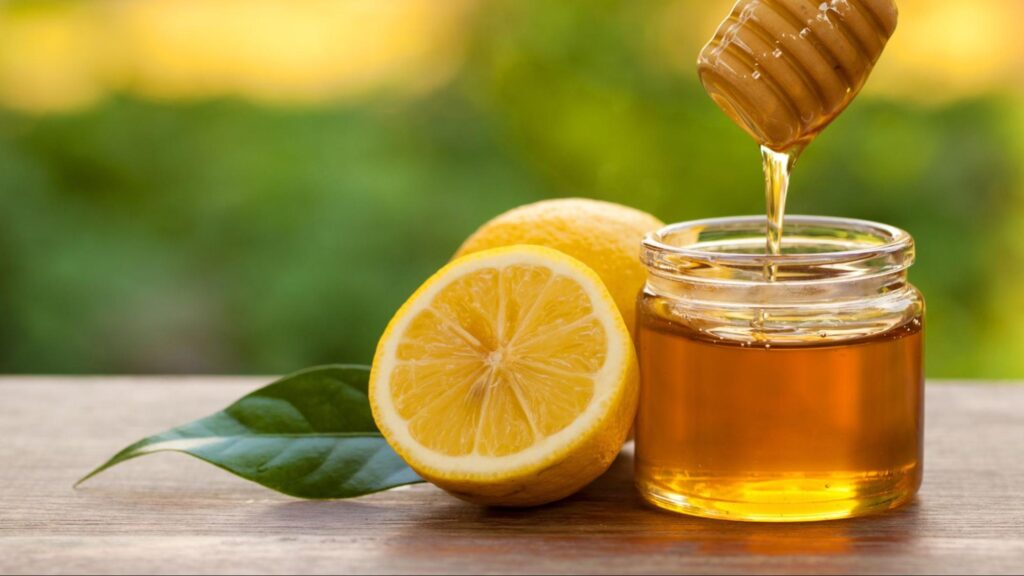 Lemon is a common ingredient in many beauty and skin products. It has valid reasons. For starters, lemon juice is a natural bleaching agent. The ascorbic acid present in the lemon helps to lighten the skin tone. Similarly, it is an antioxidant and helps in removing all types of impurities from the skin. Citric acid and Vitamin C in it aids the body's fight against sun-damaged skin.
Procedure:
Combine lemon juice with sugar or honey. Use the juice to scrub your hands or run it gently for 15-20 minutes on the affected area. Then rinse the hands. To prevent the drying effect of the acidic lime juice, you must follow it up with a moisturizer. 
#3 Cucumber & Curd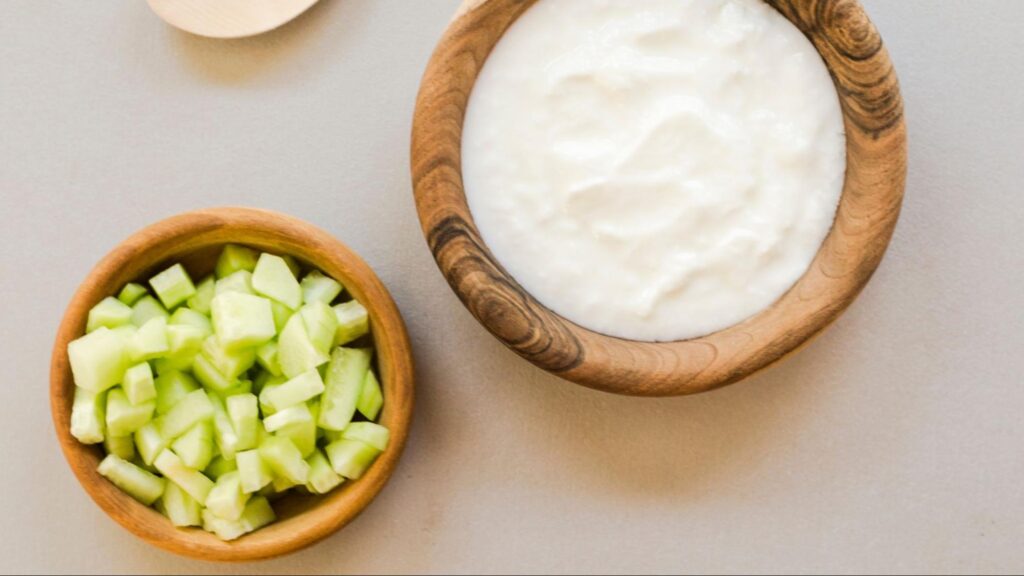 Cucumber is a household name when it comes to skincare. Many spas and parlors use cucumbers to reduce dark eye circles, which means it has already carved a name for itself in reducing pigmentation. When you combine cucumber with curd, the mixture not only protects your skin from tanning but also moisturizes it. This paste acts as a natural skin lightener and helps you achieve an even-toned look.
Procedure:
Mix a bowl of cucumber pulp and an even amount of curd in a bowl. Add a few drops of rose water to it. Apply the mixture evenly to your hands. Rinse your hands in cold water after 15 minutes. 
#4 Coconut water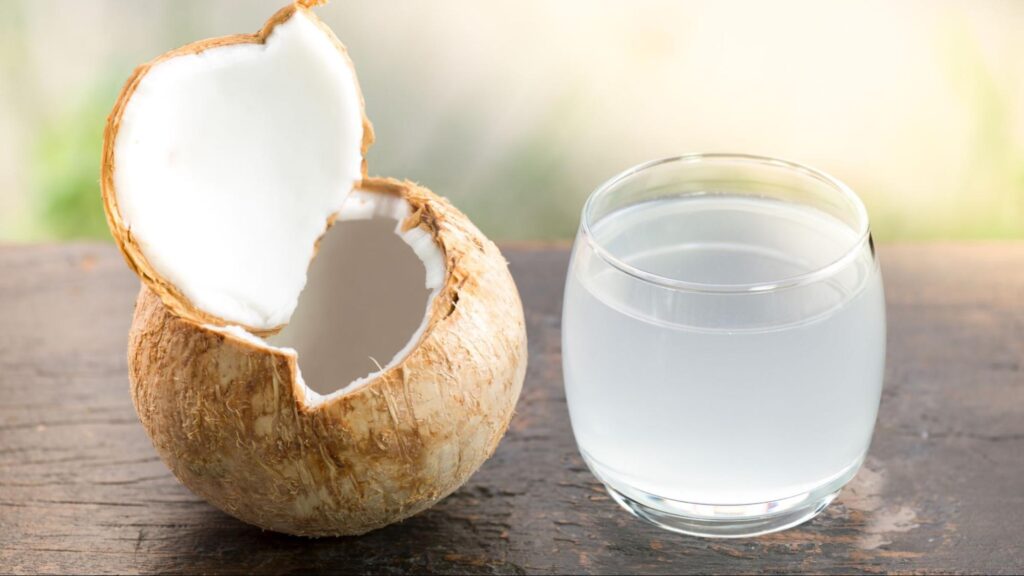 Lauric acid, a great skin soothing ingredient, is present in coconut water. As a result, coconut water helps your skin against suntan irritation and sunburns. The vitamin C present in coconut water lightens the skin and balances its pH levels. 
Procedure:
Rinse your hand in coconut water three to four times a day. Make sure your hands are completely soaked. Once done, wash your hands with mild soap.
#5 Orange & Curd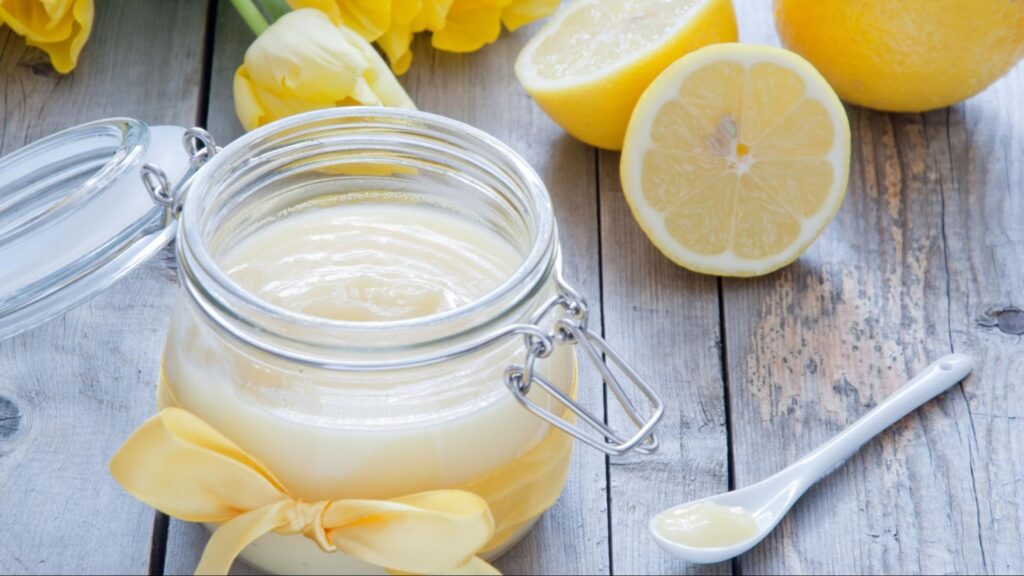 The Vitamin C present in the orange acts as an effective solution against skin tan. Similarly, curd is a great sun tan remover and a popular bleaching agent. It is known for decreasing pigmentation, dark spots, and oiliness in the skin. 
Procedure:
Make a pack by taking one teaspoon of dried orange peel and a cup of curd. Mix them together and add a few drops of orange juice to it. Apply this mixture to your hands for 15-20 minutes. After that, rinse your hands with cold water. 
#6 Aloe vera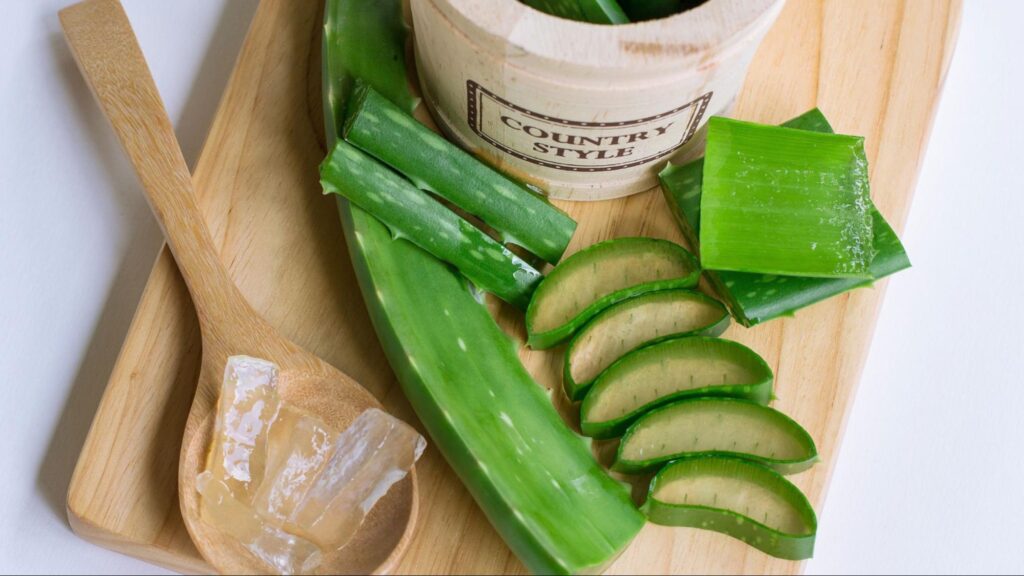 Aloe vera is replete with antioxidants. It offers you great relief from suntans and sunburns as it has soothing and healing properties. You can easily get aloe vera from the sap of its leaf. 
Procedure:
Apply the aloe vera gel to your hands and leave it on your skin overnight. Wash your hands the next morning.
#7 Tomato & Curd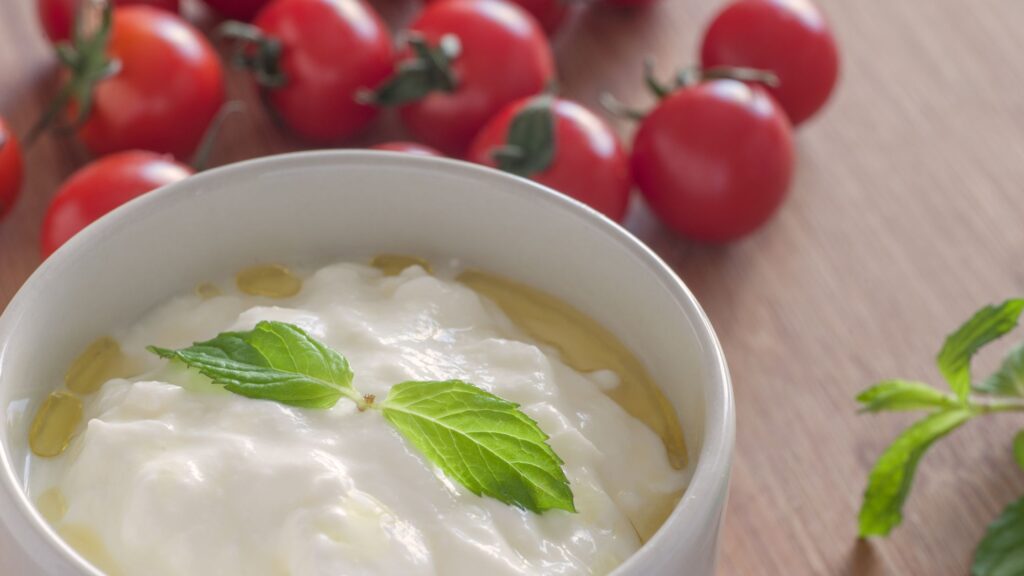 Tomatoes contain vitamin C, which is a great skin-lightening agent. It has also been historically used to reduce burn scars. Tomato juice is a great ingredient to remove dead skin. When such a powerful ingredient is combined with a cooling agent like curd, you get one of the best tan removal products at home. The lactic acid present in curd is also helpful in tan removal.
Procedure:
Blend 1 chopped tomato and 1tbsp yogurt in a mixer. Apply this mix to the affected area for 10-15 minutes. Rinse off with cold water. Repeat this every day till you achieve your normal skin tone.
#8 Turmeric, Cucumber & Lemon Juice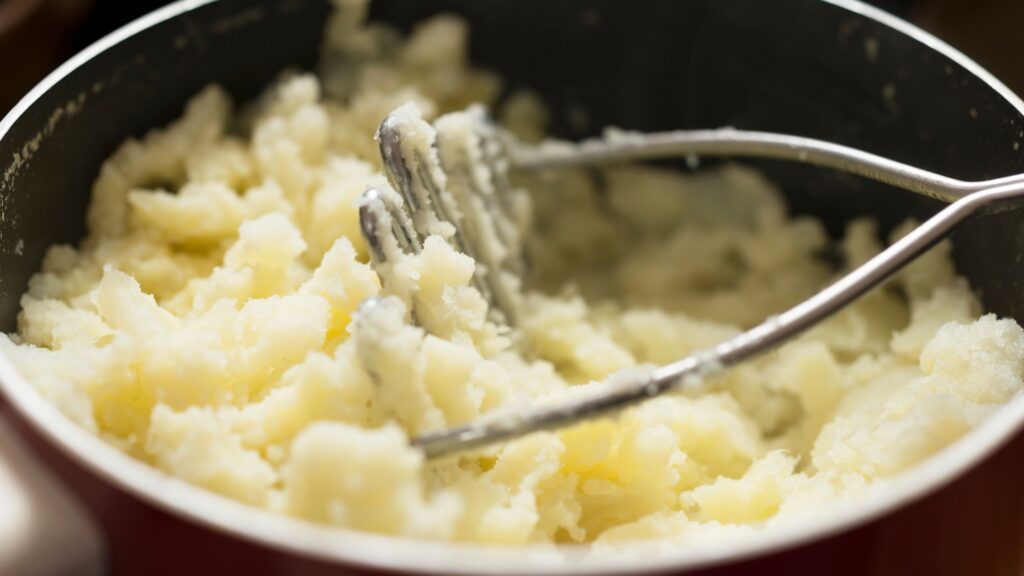 Turmeric has been used as a skin-lightening agent in many Indian households for centuries now. The best part is it is easily available. Lemon juice, with its anti-bleaching properties, and cucumber, with its cooling characteristics, make this a great pack for removing tan.
Procedure:
Mash half a cucumber into pulp. Add a pinch of turmeric and 1 tbsp lemon juice to it. Apply the pulpy pack to the tanned area for 15 minutes. Rinse with warm water.
#9 Sandalwood & Fresh Cream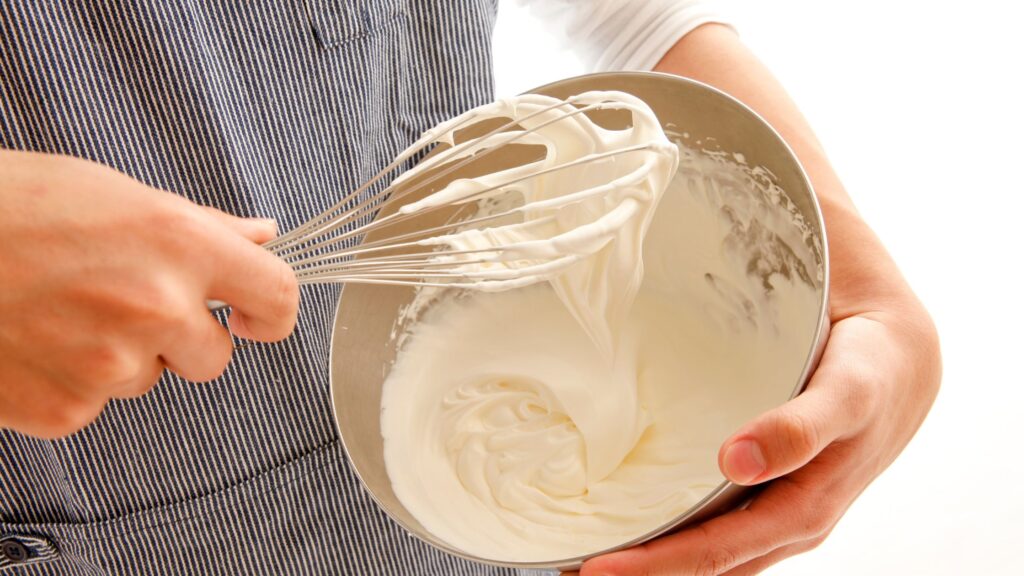 Sandalwood is a popular anti-aging product that is common in many skincare products. It's rich in antioxidants and fights skin damage caused by free radicals. Fresh cream is a great nourishing element that also keeps your skin cool. Together they form a great anti-tan mask.
Procedure:
Make a pack using 2-3 spoons of fresh cream and 1 spoon of sandalwood powder. Apply this paste to the affected area and leave it on for 20 minutes. Rinse it off with warm water. 
#10 Pineapple & Honey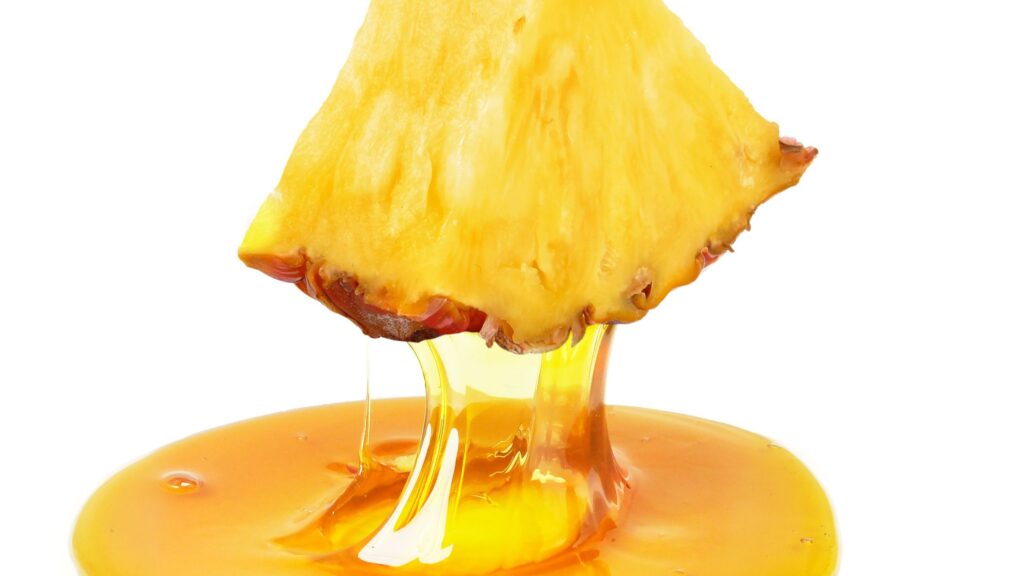 Pineapple has the Bromelain enzyme that efficiently fights free radicals in the skin. It is also replete with Vitamin A and C that can reduce inflammation and tan caused due to the sun. Similarly, honey is also an antioxidant with moisturizing and soothing abilities. 
Procedure:
Blend 5-6 cubes of chopped pineapple and a teaspoon of honey in a blender. Extract the smooth mixture into a bowl and apply to the tanned areas. Let it stay for 20 minutes, after which you can rinse it off.
#11 Oats & Buttermilk Cream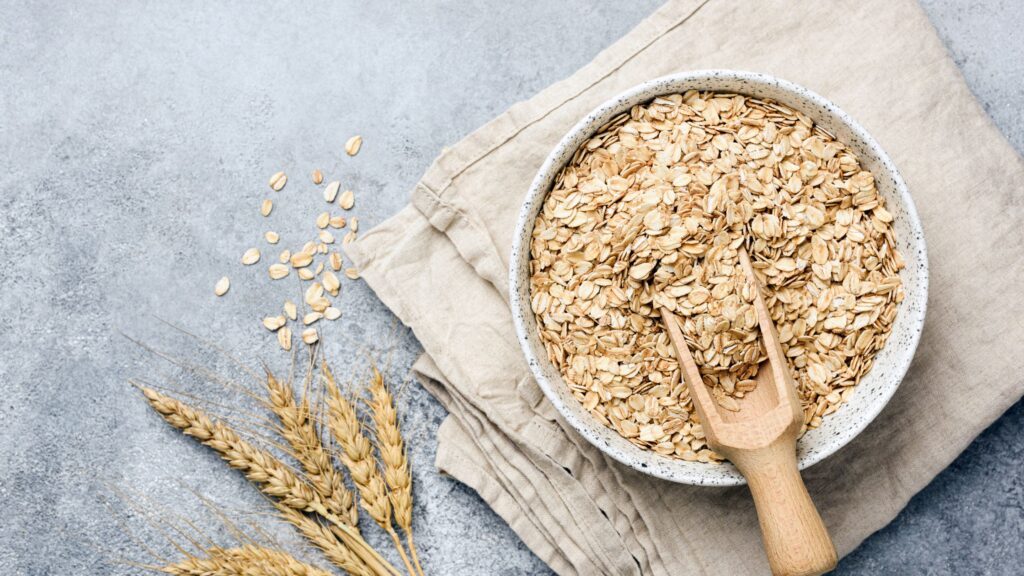 Oat is a popular exfoliating agent that has excellent skin cleansing properties. On the other hand, buttermilk contains lactic acid, which softens the skin and improves skin tone. 
Procedure:
Soak 2 teaspoons of oats in half a cup of water for 5 minutes. Mix 2-3 teaspoons of buttermilk to it and mix well. Mix them in a blender or mixture to form a paste. Apply it to the tanned areas by rubbing in a circular motion. Let it stay on for 20 minutes. Wash it off with cold water.
#12 Potato And Lemon Juice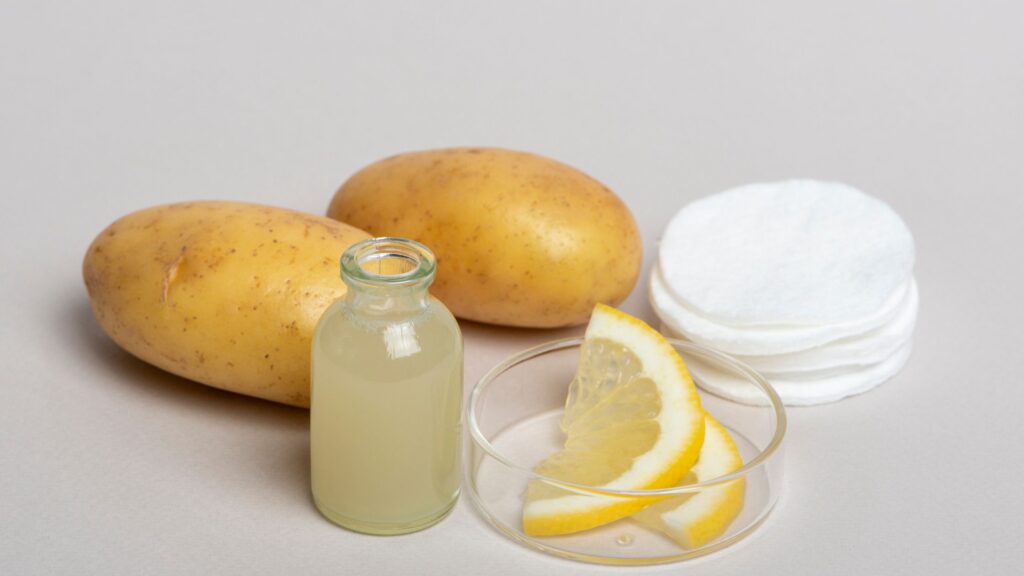 Potato is rich in vitamins, minerals, proteins, and fibers. It also contains natural bleaching properties. It is used extensively to remove blemishes and pigmentation. Lemon juice is a known bleaching agent.
Procedure:
Extract juice from one potato. Add 1 tbsp of lemon juice to it. Apply this to the affected areas. Let it dry for 30 minutes. Then rinse it off with cold water. Repeat this process every day till you see results.
#13 Milk & Saffron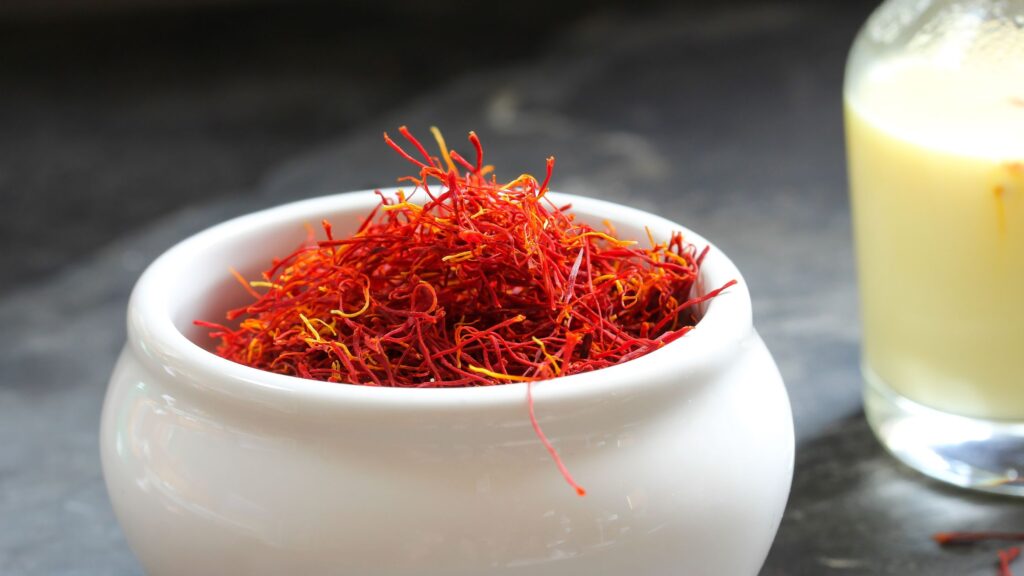 Saffron is one of the richest spices in the world. It has great anti-inflammatory properties and is known for reducing skin irritation and rashes. Saffron also moisturizes the skin. Milk, which is rich in Vitamin D, helps fade dark spots and tan.
Procedure:
Take some saffron strands and soak them thoroughly in milk. Apply the mixture all over the affected area using a cotton pad. Leave it on till it gets dry. Wash it off to reveal glowing skin.
#14 Potato Peels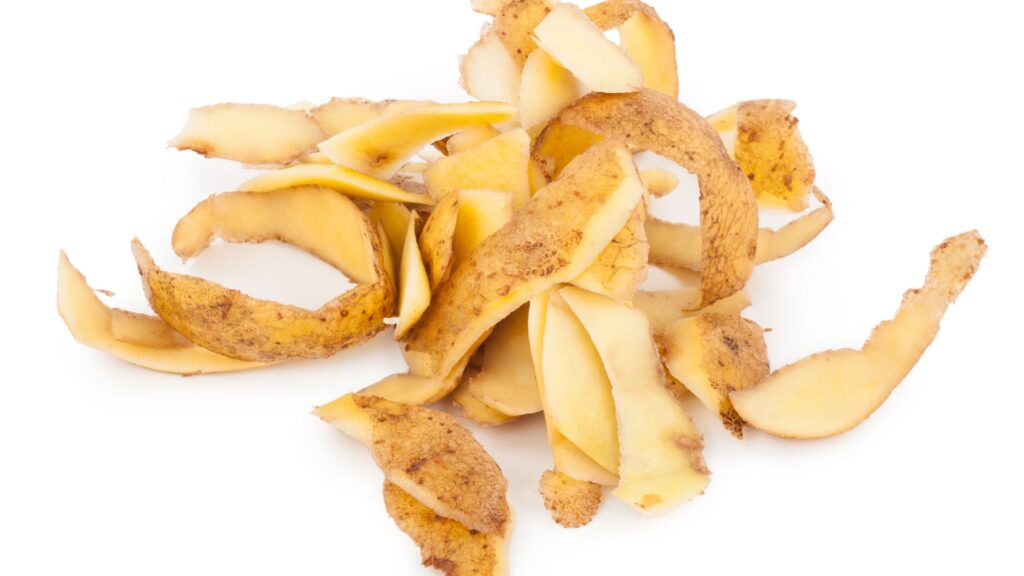 The Vitamin C present in potatoes acts as a natural skin brightening agent. This makes it a great choice for removing suntan. Potato peels are also known for removing fine lines, wrinkles, and dark circles from your face.
Procedure:
Wash 1 potato thoroughly in running water. Take off its peel. Rub it all over your face and keep it on for 5 minutes. Wash with cold water afterward.
#15 Sandalwood, honey and turmeric powder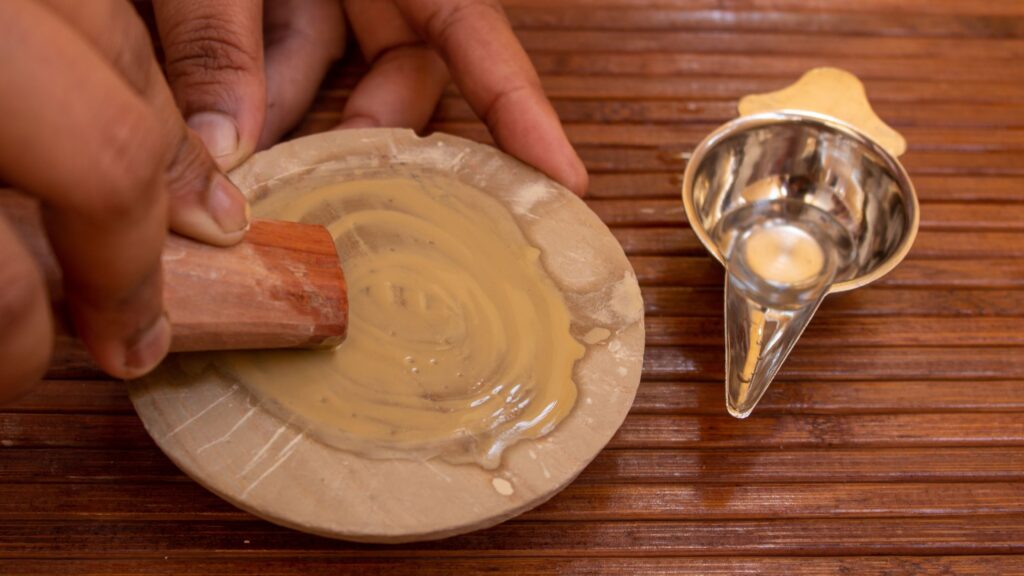 Sandalwood has always been a popular beauty aid in India. That's why you will find it in most beauty products. Sandalwood contains several natural oils that play an important role in reducing skin tan. Similarly honey's antioxidant properties and turmeric's skin lightening properties make this a great product for tan removal.
Procedure:
Mix 1 tbsp of sandalwood, 2 tbsp of honey and 1 tbsp turmeric powder into a thick paste. Apply on the affected area and let it rest for 10 minutes or until it gets dry or when you feel your face tightening. Wash it off afterward.
#16 Masoor Dal Scrub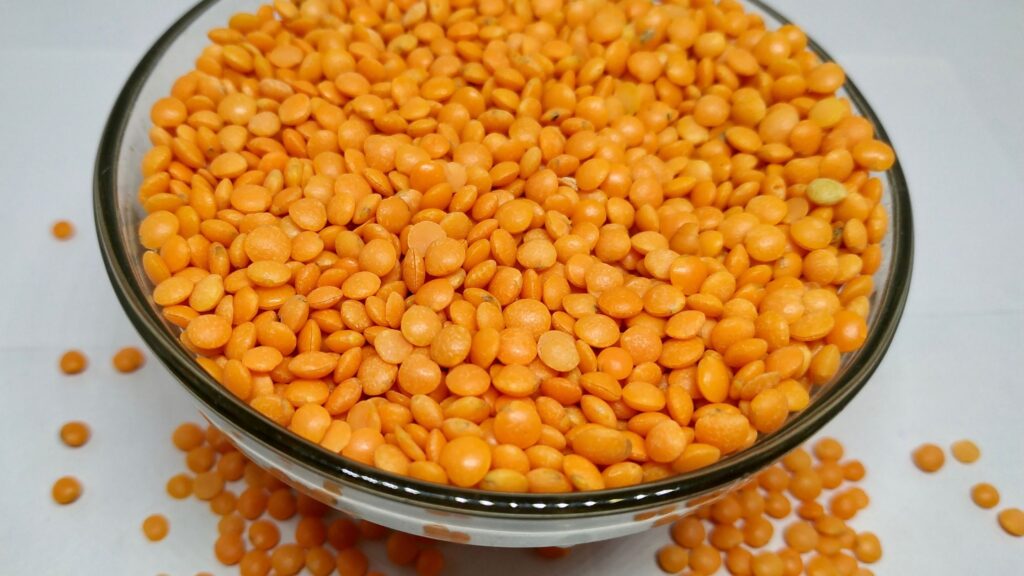 Masoor dal is a great exfoliator that removes dead skin cells. It is also quite beneficial in removing tan as it has all the necessary vitamins and minerals such as Iron, Protein, Calcium, Zinc, Magnesium, Antioxidants, Vitamins – C, B6, B2 and Folic Acid.
Procedure:
Add a teaspoon of masoor dal in few teaspoons of milk and grind it into a coarse paste. Gently apply this paste on the affected area. Scrub and massage the skin. Finally, wash it off with warm water.
#17 Green Tea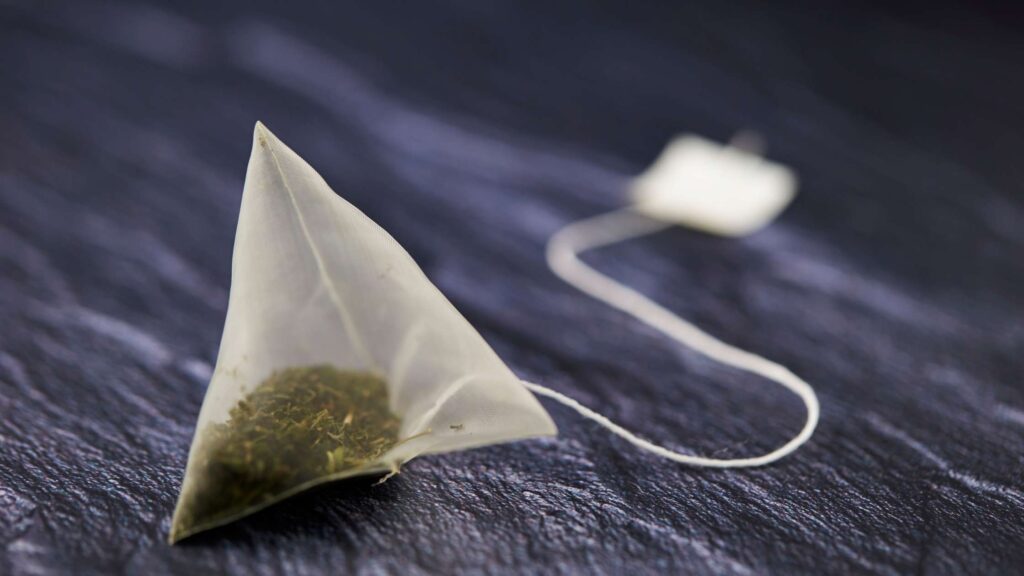 Green tea is a very common natural remedy for treating sun tan as it is rich in antioxidants that can fight against free radicals causing skin damage. Apart from removing the tan, the cooling effect of a tea bag will leave you fresh and active.
Procedure:
Store some green tea bags in the freezer. Once it's cold, massage it on the affected skin. Repeat it every day till you notice a difference.
#18 Honey & Papaya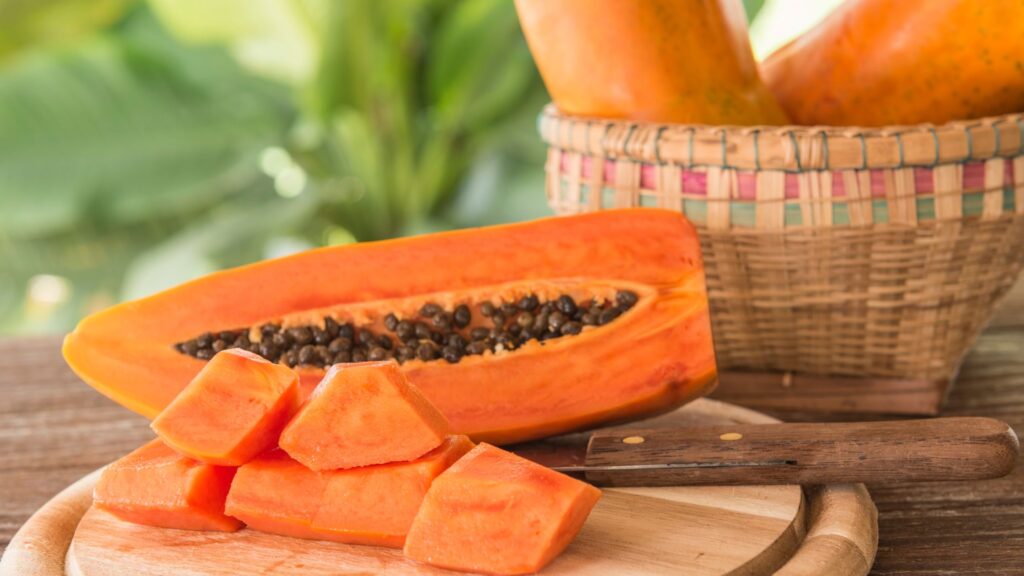 Honey nourishes your skin and reduces the pigmentation. Papaya, on the other hand, heals the skin from the inside. It also gives your skin a soft glow. This helps in removing tan faster. This pack also prevents your skin from getting dry and soothes it.
Procedure:
Mash a few cubes of papaya along with a tablespoon of honey. You can use the back of your spoon to do it. Mix it well until a smooth paste is formed. Apply it evenly on the affected area. Wash it off after 30 minutes.
#19 Strawberries & Milk Cream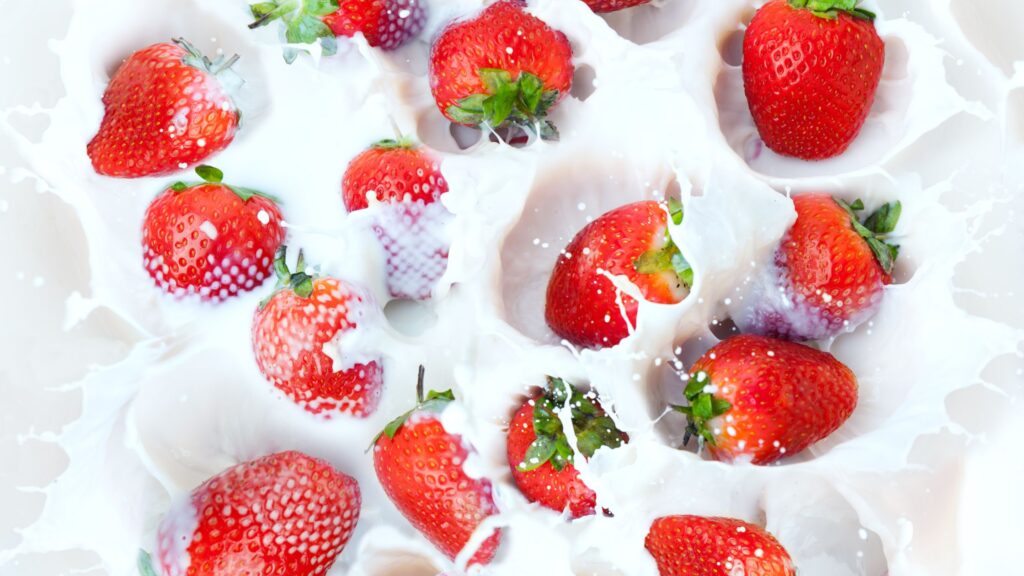 Strawberries are not only super-foods but are also great for your skin. They are rich in AHA (alpha-hyrdroxy acids) and vitamin C. Both these elements make strawberries a natural brightening agent. Similarly milk cream thoroughly moisturizes your skin to make it look supple and even.
Procedure:
Mash a few rip strawberries. You can use a fork for this. The add 2 teaspoon of milk cream. Whisk the mixture in such a way that no lumps are formed. Apply it on your tanned skin. Let it sit for 15-20 minutes. Wash it with cold water afterward.
#20 Sandalwood powder & Rosewater
Thanks to the natural oils present in sandalwood, it is a great product to fight sun tan. Sandalwood also helps in soothing your sun burn as it has cooling effect. It even reduces the redness that's caused by the sun exposure. Rose water is also rich in Vitamin C which supports the sandalwood powder in fighting tan.
Procedure:
Mix little sandalwood powder with few drops of rose water. Apply the paste all over the tanned area. Leave it for at least half an hour. Then wash it off to reveal a much brighter skin.
#21 Multani Mitti & Aloe Vera face pack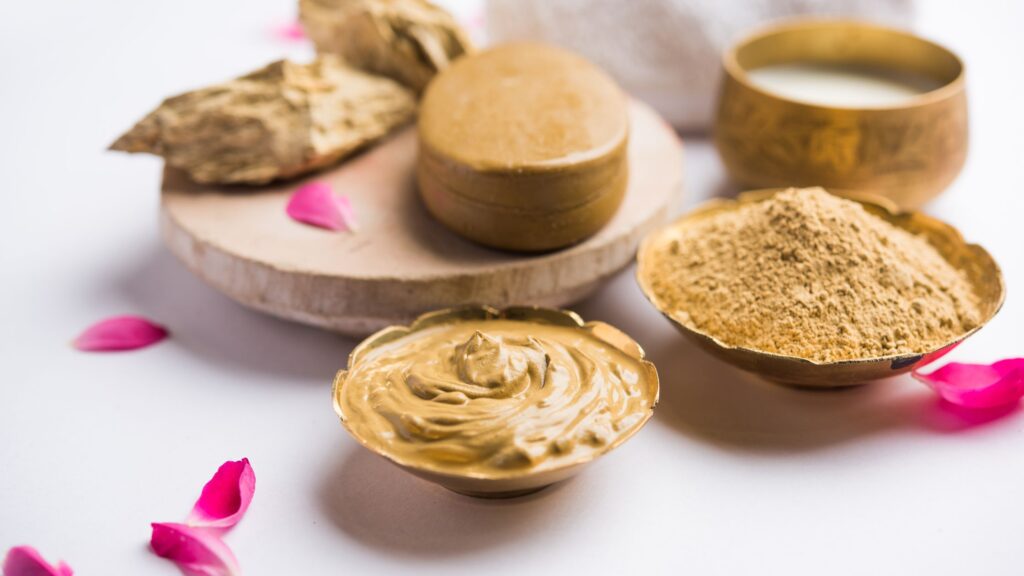 This is a highly effective skin pack for removing tan. The aloe vera present in this pack removes blemishes and soothes the sun irritated skin. The multani mitti unclogs all the pores and results in a radiant skin. 
Procedure:
Take 1 tablespoon of multani mitti powder and 1 teaspoon of aloe vera gel. Mix them together. Add rose water or cold milk if necessary to make a smooth paste. Apply it on the tanned area and let it sit for 20 minutes. Rinse it off with regular water. Apply this face pacl once a week to see results.
How to remove tan from hands: Pro Tips
Here are some handy tips to prevent tan on your hands – 
Avoid exposure to the sun during peak hours (11 am to 4 pm).

Apply sunscreen on your face, neck, and hands regularly.

Hydrate yourself with lots of water and cold food. Keep your body cool.

Wash your hands and face once you are inside the building. This will soothe your skin after exposure to the hot sun.

Wear full-hand clothes, hats, and sunglasses to protect yourself while venturing out.

Have a healthy diet. Incorporate fiber-rich foods like vegetables in your daily meal to boost your skin's immunity and prevent it from getting sun-damaged.

Wash your face two to three times a day and keep your skin clean.
When to visit a skin specialist?
Unfortunately, most home remedies don't provide 100% results or provide only temporary results. You can usually see the results from home remedies within 7 to 10 days. If you do not experience any visible results, then the damage to your skin is more profound than what could be handled by these home remedies. 
And that's when you consult a dermatologist. The Sooner you consult, the better it is because deep exposure to the sun can ultimately lead to skin cancer. So if you experience sunburns or find extensions on your skin, immediately visit a skin specialist. Most people with dark skin don't experience burns and hence avoid visiting a skin specialist. However, they are the ones who need even more attention because their skin is easily affected by UV rays, and they tend to tan more.
Conclusion
If your tanning is not severe, then the chances of losing the tan by using the above home remedies are high. Also, try following the tips highlighted in this post to prevent further damage to your skin. If you are looking for a skin specialist in Bangalore who can aid in the 
'de-tanning' of your skin, visit Dr. Renu's Clinic at HSR layout. With over 10 years of experience, Dr. Renu has helped hundreds of patients in the past suffering from sunburns and tanning problems. Book an appointment with her now.