'Change is the only constant' – nothing follows this adage more diligently than our body. Like
everything else, our body also constantly changes with age.  As we hit our 30s and 40s, we start to experience wrinkles and frown lines on our skin. Even our hair is not spared as it becomes less bouncy and smooth. 
But don't press the panic button yet. For starters, these changes are completely normal, and they occur primarily due to the loss of subcutaneous fat, the one that's responsible for supporting our skin. Secondly, thanks to advancements in the medical world, all these age-related changes can be corrected or even reversed! One treatment that can help achieve this miraculous feat is dermal fillers. 
This procedure has been a popular cosmetic treatment for ages now. More than a million women and men opt for this procedure year on year to retain their youthful appearance. Dermal fillers are minimally invasive and are approved by top medical fraternities like FDA and IMA. 
But before you opt for dermal fillers, you need to know the A-Z of it. You need to understand the whats, whys, wheres, and hows of this treatment. That's where this post will help as we bring you 10 questions whose answers you must know before opting for a filler treatment for face, lip, eye.
1. What are dermal fillers?
Dermal fillers are a gel-like element injected right beneath your skin to boost collagen and elastin levels. Both of them are key ingredients responsible for keeping our skin supple and healthy. 
Now, there are four types of fillers, the name of each type indicates the material they are made of:
Calcium hydroxylapatite:

is a mineral that is commonly found in our bones. Fillers that are made using this mineral can last up to 18 months.

Polymethylmethacrylate:

fillers cannot be absorbed by our body. Due to this effect, the result from this filler is permanent. This type of dermal filler treatment is only used for the area around your mouth,

Hyaluronic acid:

This acid is naturally produced by the body and can be found in cartilage and skin. These fillers can last anywhere between 6 to 12 months.

Poly-L-lactic acid:

This is

a synthetic biodegradable material. It can last up to two years and

is commonly used to make other medical products like dissolvable stitches. 
Among these, the most common type of dermal filler is hyaluronic acid. It helps retain moisture in the skin and makes our face look plump and hydrated. As a result, this element can also be found in many skincare products.
2. Why Do People Get Dermal Fillers?
We all want to look better and younger. At the same time, we do not want to go under the knife to get that youthful look. This is where dermal fillers help (and are extremely popular!) as it is non-surgical and non-invasive, unlike many other treatments. 
The popularity of dermal fillers is also due to the fact that results are immediate. The patient can easily identify the changes in their appearance even before leaving the doctor's office. Almost all the patients get their desired results in a short span. 
3. What to ask the doctor during my consultation?
First, inform the doctor about what you are trying to achieve. Then ask them how they can help you achieve your desired results. By understanding your goals, the dermatologist will have a closer look at your skin and let you know whether the results are achievable through dermal fillers. If not, they will recommend another treatment (or a combination) for you. 
Next, try to understand the doctor's experience with the treatment. You can request them to show the before-and-after images of their real patients who have undergone dermal fillers. Every doctor has unique techniques, so don't hesitate to ask about their training and experience.
4. How do I know which filler is right for me?
We already know that there are four major types of fillers. Each of these categories of fillers will also be manufactured by different brands. The products will also vary based on how it is used. For instance, one type of product will be ideal for filling out your cheeks, while another type will be perfect for wrinkles.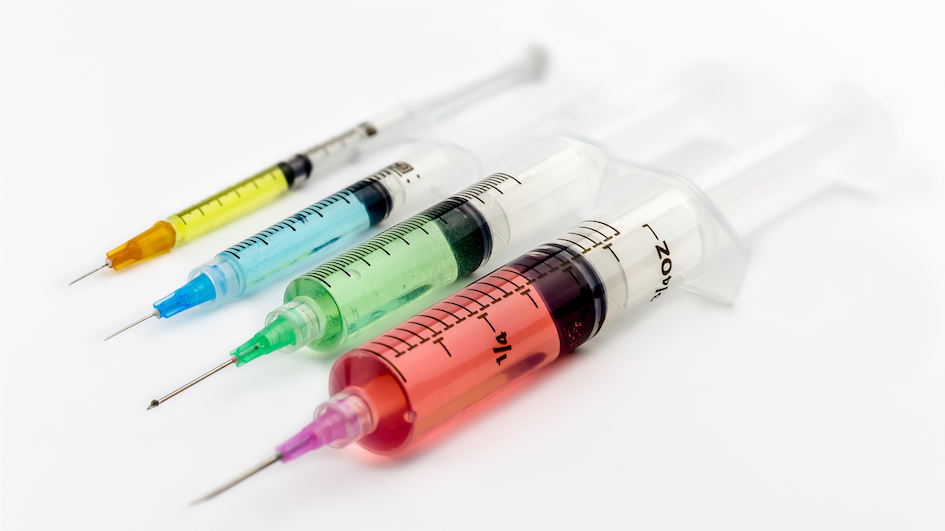 Luckily, you do not have to worry about which filler type to use. This is the #1 responsibility of your dermatologist. They will carefully analyze your skin and decide which dermal filler type is right for your skin type. Good dermatologists will also explain why they have used a particular filler type for your skin. Sometimes, the dermatologist will also recommend a combination of fillers to achieve the desired results. 
5. What precautions to take before getting dermal fillers?
It doesn't matter which procedure you plan to undertake; safety should be your number one priority. So, it is best to look out for experienced and certified dermatologists for dermal fillers. They will ensure that you receive a side-effects-free filler treatment for face, lip, eye, etc. So take that extra effort and find out everything about the dermatologist you plan to visit. 
Nowadays, dermal filler treatments are even carried out in spas and salons, but their authenticity is questionable. When you are getting any form of injectables, it is always best to visit a medical professional. Getting it done in spas and salons can increase your risk of forming lumps, infection, and discoloration after the treatment. 
Once you have finalized your dermatologist, here are some other precautions you must take – 
Talk to the doctor and inform them about all the medications you're taking

Avoid taking over-the-counter blood-thinning medications and vitamin supplements a week before the treatment. 

Avoid using any topical products on the skin.

Do not perform activities like hair removal, waxing, and bleaching in the area that is to be treated at least two days before the treatment. 

Avoid consuming alcohol 24 hours prior to the treatment.
6. Who should avoid dermal fillers?
Though Dermal fillers treatment is safe for most types of patients, there are a few kinds who should avoid it. For instance, there is no study indicating that dermal fillers are safe for breastfeeding and pregnant women. So if you are someone who has recently had a child or is expecting a baby, then you should hold off the treatment for some time. 
Also, avoid getting dermal fillers before any forms of dental treatment, as these procedures would require stretching and pressure to be applied on the face, which can ultimately lead to the transfer of fillers to other areas of the face. During your consultation with the doctor, make sure to ask them when is the best time to get any dental work in the future.
You should also avoid dermal fillers for face, lip, eye if your skin:
Is inflamed for some reason

Has a bleeding disorder

Is susceptible to scarring

Is allergic to any filler ingredient
7. Are dermal fillers permanent?
The effects of most dermal fillers are not permanent. But the good thing is the treatment is adjustable and reversible. Assume a scenario where you are not happy with the results. Now, based on the filler used and your desired result, the dermatologist can inject additional fillers and balance out the skin to get the desired result. Or they can also dissolve the filler in its entirety. For instance, the most commonly used Hyaluronic acid filler has an enzyme that can be injected into the treated area to dissolve the product if the result is unsatisfactory. 
There are also some fillers that are semi-permanent. These fillers are very hard to break down by the body. These are usually only injected into the parts where the skin is thick (like nasolabial folds). The results can last for five years or more.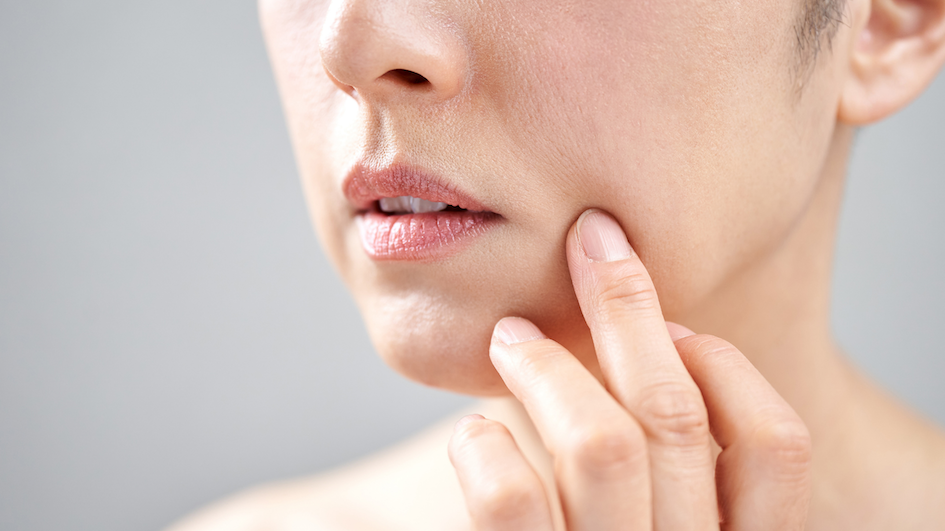 8. What are the possible side effects of dermal filler?
Here are a few common side effects due to filler treatment for face, lip, eye – 
Bruising

Pain

Swelling

Redness
But none of these side effects tend to last for more than two weeks. Few people might also experience some rare side effects like bumps under the skin. This can be easily treated by medications, injections, or surgical treatments.
Very rarely, the filler can pass into the blood vessel, leading to permanent blindness or blurred vision. All such rare side effects happen only when untrained professionals perform the treatment.
Remember – No medical procedure comes without side effects. But as a patient, you can minimize it, and the best way to do it is by choosing an experienced dermatologist. 
9. How many times do I have to come for the treatments?
As you already know, the vast majority of dermal fillers are non-permanent. Permanent fillers are used only in extreme cases based on the treated area, condition, and goal. So based on your skin type, the result can last for about 10-12 months. Now, if you loved the result you got from the treatment and wish to preserve the look, you will have to come back again within a year. 
10. Is the treatment painful?
Dermal fillers are injectables. Naturally, this might make you nervous. But the procedure is usually painless. Most of the patients reported that they felt little to no pain during the treatment. The reason is most dermatologists administer a numbing agent to ease the pain. In some cases, the dermatologist would also apply numbing lotion directly to the area that is to be treated.
After the treatment, most patients usually have no pain or discomfort in the treated area. There is also no downtime for the treatment. You can continue with your daily work immediately after it.
Wrapping Up
Cosmetic treatments are getting increasingly popular day by day. This has led to a lot of research on existing treatments making them more effective and side-effects free. One such procedure is the filler treatment for face, lip, eye. This treatment has been gaining a lot of attention in recent years as it is minimally invasive and gives immediate results that can last for six months. 
But you have a very important responsibility before going for your dermal filler treatment. You need to choose the right dermatologist. Dr. Renu has more than 10 years of experience in Dermal Fillers and should be your choice of Dermatologist if you are in Bengaluru. To book an appointment with her, click here.