"I got 99 problems, but thin lips ain't one."
This anonymous quote is nothing but a testament to the popularity of cosmetic treatments like Dermal Fillers and Botox in India. Now, in all probability, you have reached this page because you already know what dermal filler is and how it works. Maybe you have also decided to undergo a dermal filler treatment in the coming days.
However, for everyone else, especially for those who are new to the world of cosmetic treatments, then here is a basic introduction to dermal fillers. 
What are Dermal Fillers?
It is a non-invasive procedure that diminishes age-related facial lines and helps to restore facial volume. It works by reducing the harmful effects of gravity on your skin.  They are gel-like tissue fillers that are injected just beneath the skin at the affected area. They work by boosting the skin's level of hyaluronic acid, which is essential for the growth of soft tissue, and elevating the amount of collagen and elastin produced. This keeps the skin moisturized, adds volume, and diminishes the appearance of lines and wrinkles, giving a natural look to the skin.
Here is a simple diagram that helps you to visualize how a dermal filler works –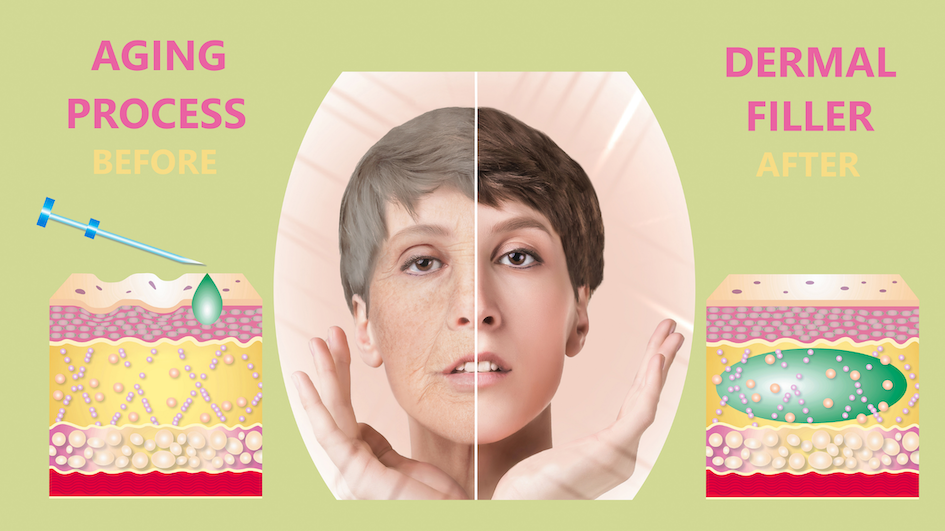 Dermal fillers are used to treat the following conditions – 
Smoothen furrows

Soften nasolabial folds

Improve under eye troughs

Remove frown lines

Lift or enhance cheeks

Fill acne scars

Plump the lips

Smoothen vertical lip lines

Remove crow's feet

Smoothen chin wrinkles

Smoothen marionette lines
With that basic introduction, let us move to the main topic, the reason why you're here. What to do before, during, and after the treatment.
What to do before coming for the treatment?
The short answer is – prepare yourself mentally and physically before the procedure. This is to reduce the bruising and swelling during and after the procedure. 
Now, for the long answer. 
Here are the different things you need to take care of before coming to the treatment – 
Schedule the

filler treatment

at least 2 weeks prior to any vacation or special event.  This will help to not disrupt your social obligations as there are mild chances of swelling and bruising after the treatment. 

Avoid any vaccination or invasive procedure at least 2 weeks prior to the treatment.  This includes but is not limited to COVID-19 or flu vaccine, any kind of surgery, biopsy or lesion excision, internal device placement, tattoo, and dental procedures.

Avoid this treatment to the midface or cheek area if there is any history of surgical face lifting.

Avoid using non-steroidal anti-inflammatory drugs, supplements, and blood-thinning products at least a week before.  It's recommended to consult your physician prior to medication discontinuation, though.

If cold/flu or rashes are formed in the to-be treated area, it's recommended to reschedule the treatment procedure and get it treated first.

It is recommended to avoid bleaching, waxing, or using hair removal creams to the areas before the procedure.

Intake of alcoholic beverages needs to be avoided 48 hours prior to the treatment.

Avoid this treatment if you are pregnant,  breastfeeding, suffering from any neurological disorders, or allergic to any medications that are related to the treatment.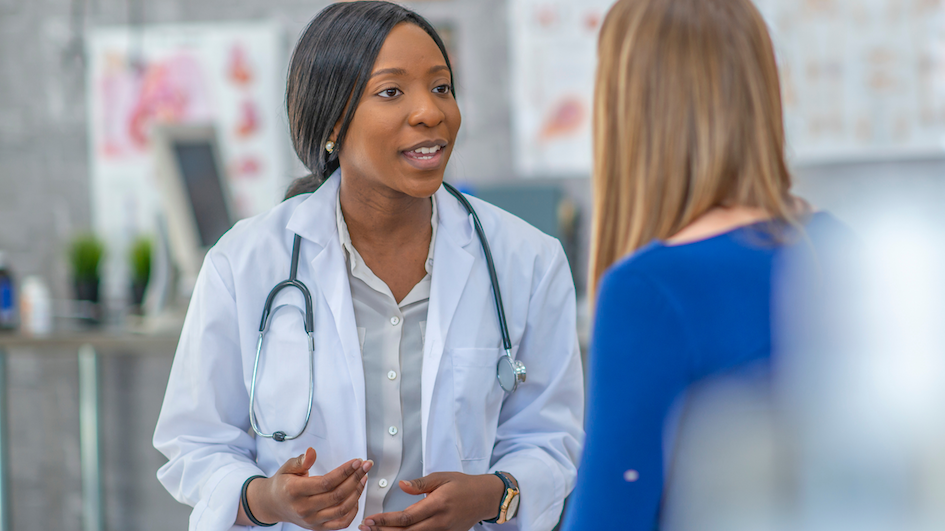 During your consultation phase with the dermatologist, you need to make sure that you have the answers to the following questions:
How many sittings are recommended to get the desired result?

What filler brands does the dermatologist use?

What painkillers do I need during the recovery process?

What're the risk and complications I'll face during and after the procedure?

How often do I need to schedule the follow-up appointments?
What to do during filler treatment?
The entire filler treatment may take anywhere between 30 minutes to two hours, depending upon the complexity of the procedure and the area to be treated. If your dermatologist has suggested a fat injection, then the procedure might require more time.  This is because the procedure not only requires injecting filers to the marked area but also performing liposuction prior to the filler procedure.
Just before the procedure, the dermatologist will apply a local numbing agent to reduce the discomfort.  On a few occasions, nerve block injections will also be administered during procedures like lip augmentation.  These injections are similar to the regular anesthetic injections that most dentists administer to numb your mouth area.  
Some dermatologists also recommend applying an ice pack to the area just before the procedure. This again will numb the area and help in arresting swelling and bruising during the procedure. 
During the procedure, the dermatologist will mark the area to be treated carefully. The areas are already decided by the dermatologist during initial consultations.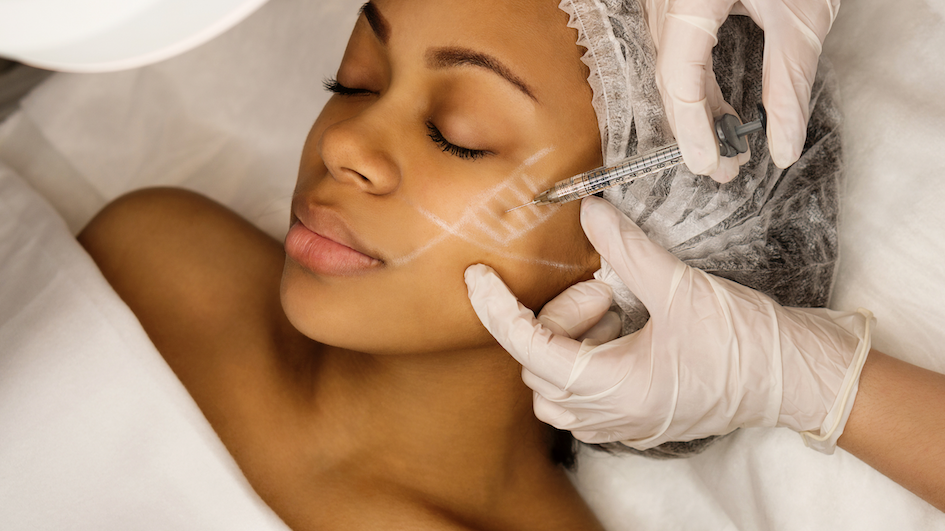 On the day of the treatment, you need to arrive at least an hour before the scheduled appointment with a clean face. In other words, you shouldn't apply any makeup or moisturizer. And don't forget to eat a small meal before coming for the treatment.
What to do after the treatment?
Immediately after the treatment, it is quite natural to experience some numbness, redness, and lumps in the injected areas. There can also be some swelling or bruising and an overfilled appearance in the treated area.  All these are quite normal and will go away soon. Also, any pain you have after the treatment should go away within 12 to 24 hours. However, the swelling may take around two days to one week to go away completely. 
Here are some tips to follow immediately after the treatment – 
Apply an ice pack and take natural supplements like Arnica to reduce bruising.  Ice packs are recommended during the first 12 hours. Apply icepack for 15 minutes every one hour.

If there is any pain after the treatment process, mention it to your dermatologist, who will prescribe mild painkillers to reduce the pain.

It is best to avoid eating food until the anesthetic or nerve blocking wears off.  If a lip augmentation procedure is performed, then there is a chance of biting your lips accidentally, which can result in disturbing the filler alignment. So eat food carefully.  It is also suggested to avoid messy foods after the procedure. This is because usually, after eating messy foods, one tends to wipe their face or lips, which again can disturb the fillers.

In the first 6 hours of the treatment, it's recommended not to touch, press, or rub the filled area as it can cause sores, irritation, and even scarring.

Avoid exposure to intense heat to the treated area until the swelling and redness are gone.

As instructed by the dermatologist, you can massage the area, especially if there is a visible bump.  You may experience firmness in the treated area depending upon the treatment procedure and product used.  It will gradually soften within a time span of 1-2 weeks.   

Avoid consuming alcohol or doing intense workouts for at least two weeks as it may lead to bruising.  

Avoid dental procedures, laser treatments, or any other skincare treatment for a month.

If there is swelling, it's recommended to sleep with your head elevated for the first 2-3 days as it helps in decreasing swelling.

The treated area can be gently washed with a gentle cleanser to avoid skin irritation. You can apply sunscreen and makeup after 48 hours.

Use a medical-grade skincare system to improve the dermal filler benefits.

If you experience fever, chills, severe pain, discolored blotches, or blanching in or around the injected area, it's recommended to consult your dermatologist immediately.

It is always recommended to schedule a follow-up appointment with your dermatologist after the treatment.  This will help the dermatologist to examine the injected areas, discuss the final outcome, and suggest additional

filler treatment

in the future if it requires more volume.  

Avoid direct exposure to the sun for three to five days after the treatment.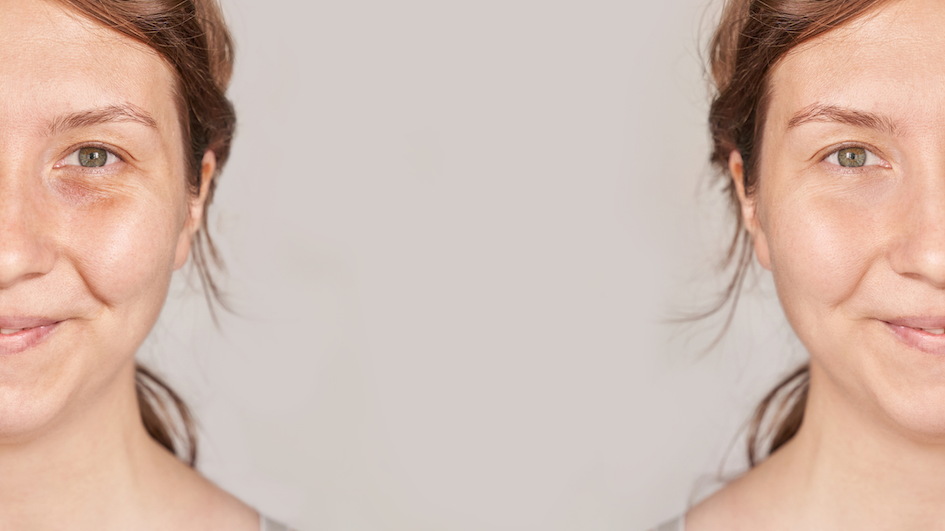 Now, for the million-dollar question – "how long will the effects of dermal filler treatment last?"
The truth is even though the effects of dermal filler last pretty long, they're not permanent.  The effects wear off after 10-12 months. A follow-up treatment is suggested after every 12 months for most patients. 
Wrapping Up
Yes, dermal filler treatments are non-invasive and non-surgical. However, the procedure still requires special training, knowledge, experience, and a wide skillset to ensure side-effects-free and natural-looking results.  So you should look only for a dermatologist who has extensive knowledge of facial anatomy, has an aesthetic eye, and comes with surgeon's precision.
This is where someone like Dr. Renu can help. With over 10 years of experience in the world of dermatology and having performed hundreds of filler treatments, Dr. Renu's clinic should be your first choice for filler treatments. To book an appointment with us, click here.